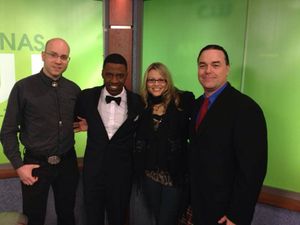 It was on honor to be on the CW62's show,
'Carolina Now'
 , this New Year's Eve with uber-talented host,
Jamarcus Gaston
.  'Carolina Now' is faithful in its support of local artists/musicians and strives to bring independet music to more potential listeners.  We feel blessed and honored to start the new year off in such good company!